Episodes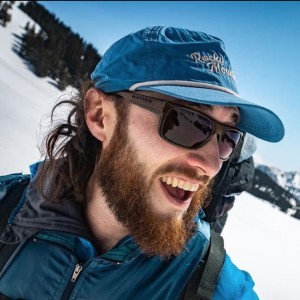 Thursday May 21, 2020
Thursday May 21, 2020
In this episode of the podcast, I have Monte Montepare. Monte is the co-owner of Kennicott Wilderness Guides in Alaska, and he works as a wilderness guide during the summer and a standup comedian in LA during the winter. He first moved to Alaska when on a whim he was 19, and has been there for the last 15 years.
We go deep, and talk about anxiety and second-guessing choices we make in our youth, how Alaska has changed over the years, and doing intense things that require presence to trick yourself into quieting an overactive brain.
Also, make sure to check out his videos on his YouTube page and Instagram (links below), he gets in tons of jokes and an emotional crescendo, all in just a few minutes.
Instagram: https://www.instagram.com/montemontepare/?hl=en
YouTube: https://www.youtube.com/channel/UCQbrzanMn2duh6wDKIBpVCQ